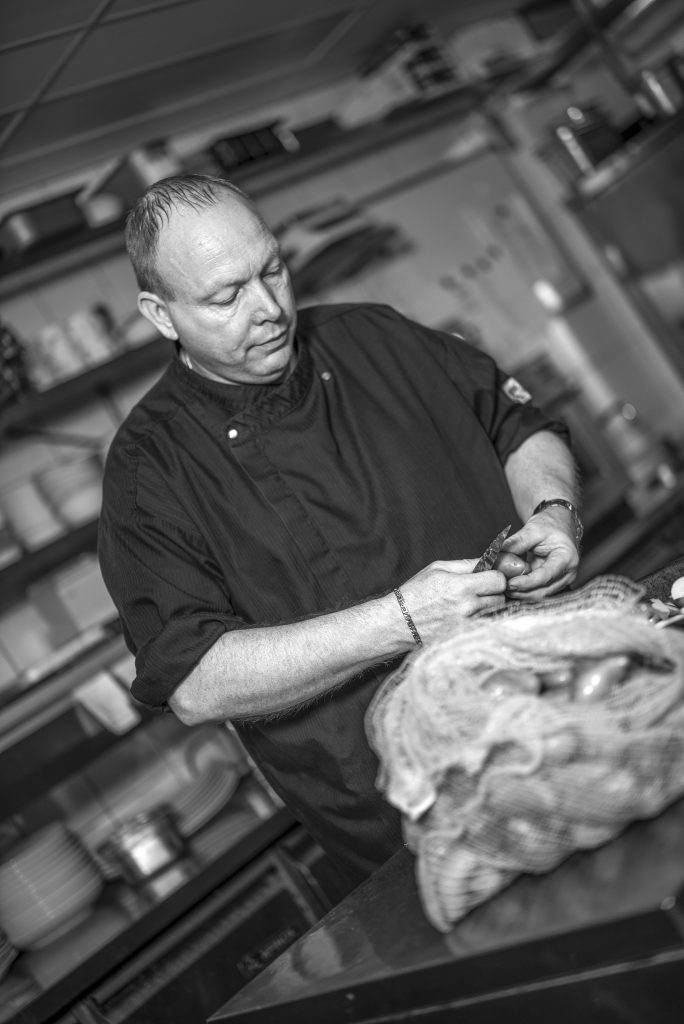 Enjoy to the maximum in restaurant Havenzicht
An excellent meal for an affordable price: that characterizes restaurant Havenzicht. The most tasteful traditional dishes are prepared for you with fresh, organic products. Where possible, these come from Texel. You can contact us for lunch and dinner, but of course also for a fresh cup of coffee or other tasty drink.
Specialties
You will not find exotic dishes on our menu, we serve traditional dishes. We prepare fresh fish, a vegetarian dish and a traditional piece of meat, where the fish is caught locally with sustainable fishing. The dishes are served with an extensive garnish with fresh vegetables, salad, potatoes and fries. In our  family restaurant everyone will find something tasty on the menu.
Enjoy on our outdoor café
Havenzicht is also the ideal place for a stopover during a bike ride or walk across the harbor. When the weather is nice, enjoy a beautiful view over the harbor on our terrace with a snack and drink. In bad weather you can take a
seat in the restaurant or the spacious veranda. In short, with us you can enjoy the real Texel feeling!
Groups
Family outing or group outing? We look forward to receiving you! Our restaurant has sixty seats and there are various group packages. We do
ask you to book in advance.